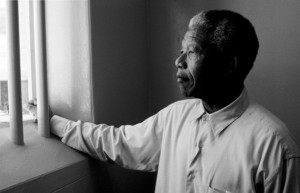 There is no need to add to the chorus of praise for Nelson Mandela. He deserves it all. I wonder, though, if some of the fervent singing is due not to who Mandela was, but to a sudden fear that the breed of politicians who rise to the rank of great statesmen has passed with him.
Mandela by his own insistence was not a saint. None of us are, of course, but his acknowledgment seemed a deliberate attempt to discourage a personality cult. While that puts him all the closer to sainthood, I'll honor his self-assessment and merely accuse him of humility and wisdom.
Sadly, however, he undermined his claimed unsaintliness by refusing to serve more than one term as president. Perhaps he was just old enough to know better at that point, but even that would amount to uncommon wisdom. Not uncommon for an average person, but tragically uncommon for a politician.
It is that distinction, between common people and politicians, that grabs hold of me when I think of Mandela and his legacy. Continue reading →